Goodwill Fabrics Pvt. Ltd. has strategic global representation with its garment head quarters and manufacturing facilities located in Bangalore,
Fabric manufacturing in Bhilwara, and Bed linen in Mumbai, India.
Goodwill Fabrics Pvt. Ltd. is an integrated Vertical Textile-Garment plant comprising of 2 Weaving plants in Bhilwara and Gwalior in North India, and 4 Garment plants in Bangalore, in south India, employing about 2000 people.
Production capacity for Textiles is about 3 million meters per month, and Garments, about 250,000 units, per month.
The garment division transforms fabric into ready-to-wear clothing comprising of approximately 1500 employees in 4 garment units, supported by about 1200 machineries.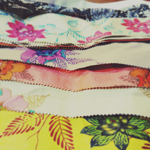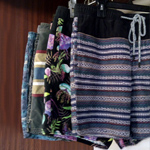 In-House Production
Japanese Made Juki, Brother and Singer Machines with specialized ancillary machines supported with modern laundry/ finishing machines.

Factories are designed to produce Shirts, Blouses, Shorts, Trousers, Coats, Jackets, Skirts and Pajamas.

Administrative and Quality Assurance staffs manage all factories.

Over 600 skilled workers are permanently employed with proper welfare facility, observing Human Rights Issue requirements.

We are having our fabric warehouse of high capacity and safe storage.
Quality Assurance System

Our Quality Assurance Team Oversees Fabric Weaving centers constantly in order to produce flawless fabric

Each factory is under the vigilance of independent Q.A. Team.

Every yard of fabric and each garment is passed through quality control department.
CAD / CAM and Pattern Grading

We have advanced system for Pattern Grading and preparing markers, to ensure maximum fabric utilization, for bulk production in our factories.
Merchandising Division

Managed by qualified and technically experienced staff, supported by professional Textile Technologists for Sourcing the Fabric/Accessories.

Sampling Department-We can offer our own designs or can make samples as per customer's specifications.
Sourcing

We are sourcing 80% of fabrics from own mills and rest from other reputed mills as per buyers specifications.

We subcontract embroidery, printing and washing from renowned sources.
Lead Time
First time order for Solids & Prints– 50 to 60 days
First time order for Yarn dyed-60 to 75 days
Repeat orders – 30 to 45 days